Chair Group of Environmental Governance - Team
Chair
Full Professor of Environmental Governance

+49 761 203 8502, heiner.schanz@envgov.uni-freiburg.de
Heiner has been researching from an interdisciplinary perspective on questions of governance of natural resources and the sustainability management of public and private organizations. His current research interest focuses on conditions and drivers of structural innovation processes for the sustainable development of complex economic systems such as municipalities, regions, economic sectors and value chains.
In addition, he has long been committed in university governance, i.a. as former Vice Rector/Provost, Dean and founder of the MSc-program Environmental Governance and the University College Freiburg.
Administration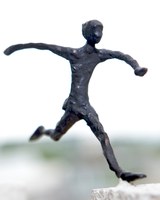 Markus Winkler
Team-Coordinator, Administrator

+49 761 203 3707, markus.winkler@envgov.uni-freiburg.de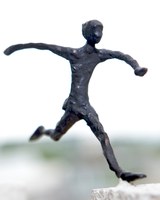 Seirra Römmermann
MEG-Coordination

+ 49 761 203 8495, meg.coordinator@envgov.uni-freiburg.de
Guest Professors
Guest professor


+49 761 203 96751, arnim.wiek@asu.edu
Arnim Wiek is a full professor in the School of Sustainability and the director of the Sustainable Food Economy Lab at Arizona State University. His team conducts research on sustainable business practices and models to advance local food economies in collaboration with entrepreneurs, government agencies, non-profit organizations, and other stakeholders. He also conducts research on the theory and practice of sustainability science and advises universities on how to develop their sustainability research and education programs.
Guest professor


+49 761 203 54050, katja.brundiers@asu.edu
Katja Brundiers is a Clinical Assistant Professor in the School of Sustainability at Arizona State University. Her work focuses on two areas: First, on key competencies in sustainability and project-based learning (professional skills). Second, on leveraging disaster for sustainable development through sustainability-oriented disaster management.
Scientific Staff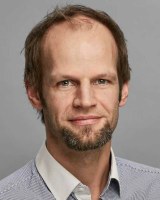 Assistant Professor

+49 761 203 96833, niko.schaepke@envgov.uni-freiburg.de
Niko is an assistant professor at the Chair of Environmental Governance at the University of Freiburg. He is an interdisciplinary social scientist with a background spanning sustainability studies, ecological economics, and political sciences. His work is situated in the field of solutions-oriented sustainability science, focusing governance of sustainability transformations, transdisciplinarity and human agency.
Associated scientist

+49 076 203 3707, chantal.ruppert@envgov.uni-freiburg.de
Chantal holds an MSc in forest science from the University of Freiburg. She worked at the Centre for Renewable Energy at the University of Freiburg, leading different projects. She was a Visiting Scholar at the University of California, Berkeley.
Her research focus is on sustainable resource use at regional levels with an emphasis on renewable energies and sustainable behavior of enterprises; inter- and transdisciplinary studies; analyses of actor networks, institutions, organizational structures, leadership and governance approaches.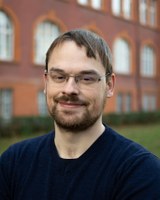 PhD student

+49 761 203 3792, martin.ritter@zee.uni-freiburg.de
Martin studied economics, social science and Sustainability Economics and Management at the Universities of Erfurt, Istanbul (Boğaziçi University) and Oldenburg. Next to research on entrepreneurship, business models and start-up activities, he is founder himself.
Building on sociological theories of markets, he investigates how sensemaking and narratives shape the emergence and evolution of business models and market transformations. Thereby focus is set on ecological sustainability and sharing economies.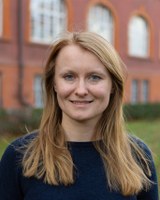 Marzena Wilczynski
PhD student, BioMANik-Staff

+49 761 203 96 751, marzena.wilczynski@envgov.uni-freiburg.de
Marzena holds a M.A. degree in "Sustainability Economics and Management" from the University of Oldenburg. Since Oct. 2016 she has been with the Chair of Environmental Governance at the University of Freiburg.
Her research focuses on leverage points in the transformation of markets towards more sustainable forms and the implementation of sustainability strategies. In her PhD-Project, she investigates the dynamics of emerging bio-based markets by using the example of the Biomass-to-Liquid Innovation in Germany.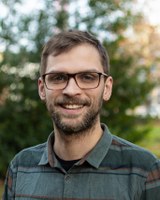 David Sipple
PhD student, KERNiG-Staff

+49 761 203 3731, david.sipple@envgov.uni-freiburg.de
David studied Geographie (M. Sc.) in Marburg, Freiburg and Oslo. Since 2016, he works in the position of a scientific associate at the chair of environmental governance at the University of Freiburg.
His general research interests focus on regional development and related to that on relational economic geography. Particularly, he is interested in the field of food system studies and geographies of food, especially the relevance of market practices and dynamics for the evolution of food market networks.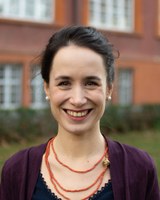 Emma Gothár
PhD student

+49 761 203 8497, emma.gothar@ifp.uni-freiburg.de
Emma holds a M.A. degree in International Relations of the Andrássy University Budapest and a M.Sc. in Environmental Sciences and Policy of the Central European University. She earned inter alia scholarships of the Baden-Württemberg Foundation and the Free State of Bavaria, her promotion is supported by the Ernst Ludwig Ehrlich Scholarship Fund. Emma is a research associate at the University of Freiburg.
In her Ph.D. research she is particularly interested in the evolution of markets for recycled plastics with a specific focus on plastic litter recovered from the environment. Thereby she investigates the dynamics of the circular plastics economy transition, and specifically the development of utilization pathways of plastic litter from a market-actor-network perspective.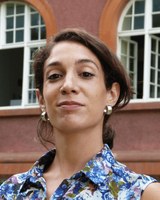 Chiara Iurato
PhD student, KASCoP-Staff

+49 761 203 3718, chiara.iurato@envgov.uni-freiburg.de
Chiara holds a BA in Political Sciences from the University of Roma Tre in Rome and a MSc in Environmental Governance from the University of Freiburg.
Chiara focuses on structural changes in markets investigating the dynamic interactions between elements that "perform" a market - actors as well as material elements. A focus is set on development of market practices analyzing market dynamics from a historical and sociological point of view. She investigates the potential of different governance approaches to bring changes in market practices for a more efficient use of natural resources.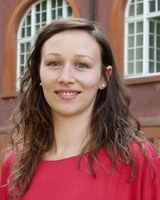 Elena Mager
PhD student

+49 761 203 3718, elena.mager@envgov.uni-freiburg.de
Elena holds a M.Sc. degree in Environmental Sciences as well as a B.A. degree in Liberal Arts and Sciences. She furthermore spent two semesters studying at Sciences-Po Grenoble in France.
Elena focuses on the sociology of markets and their effect on human-environment interactions. She analyses markets as social networks considering the linkages between market actors with a focus on spatial developments. In her current project, she explores the possibilities of steering cascade use of natural resources at the level of corporate activity.
Leonard Frank
Research associate and PhD student

+49 761 203 96833, leonard.frank@envgov.uni-freiburg.de
Leonard studied political science (BA, MA) at the University of Freiburg, Sciences Po Lille and Freie Universität Berlin and holds an MSc in Nature, Society and Environmental Governance from the University of Oxford. Since January 2020, Leonard is a research associate at the University of Freiburg. Before joining the Chair for Environmental Governance, he conducted research at the Institute for Advanced Sustainability Studies in Potsdam and at the Environmental Policy Research Centre, Freie Universität Berlin.
His research interest lies with the conditions and strategies of policy interventions for sustainability transitions in different sectors, especially agriculture.
 Student Assistants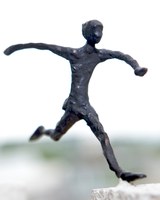 Jorge Meza Paggi

Website, research support
jorge.meza@students.uni-freiburg.de
Jorge holds a bachelor's degree in Anthropology from California State University Stanislaus, USA. He is studying for a Master of Environmental Governance at the Albert-Ludwigs-University in Freiburg.
Jorge is interested in the benefits of participatory governance arrangements for the resilience of socio-environmental systems, particularly in developing countries.